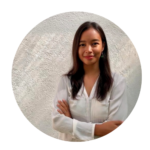 Camille Rivera
Bukidnon-born Marine Biologist-turned-Conservationist, Camille is the co-founder of Oceanus. She specializes in blue carbon and led community-based mangrove conservation and ocean education projects around the Philippines.
Emman Cababarros
Emman is a licensed open-water diver with a background in Marine Biology. He is a Research Assistant focusing on Philippine mangrove database and mangrove restoration and assessment of Oceanus.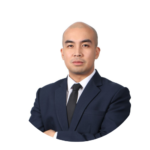 Arvi Ubaldo
Arvi is a co-founder of Smart Earth Inc., a group that focuses on environmental and agricultural monitoring technologies. He manages data analytics.
Andrew Margetts
Andrew is a Developer and IT Security specialist with an interest in building the most effective and secure IT solutions possible.
Vic is a tech startup process manager with a passion for nature. When he's not working, he interns with Oceanus doing photo and video documentation for our project sites. 
Dr. Hilly Roa-Quiaoit
Dr. Hilly is our Scientific Consultant in Oceanus. She is a marine biologist by profession and an Integrated Coastal Management Specialist. She is both an Executive Director of the Cagayan de Oro River Basin Management Council and the Macajalar Bay Development Alliance in Northern Mindanao.
Dr. Joseph Pagaran
Dr. Joseph is our Remote Sensing Consultant.  Based in Austria, he is a software developer and a startup enthusiast. He made his PhD at the Institute of Environmental Physics and Remote-Sensing in Bremen, Germany. During his free time, he goes mountain biking, a hobby that he started in Bukidnon as a teenager.