The pandemic may have halted a lot of people to do most of their conservation work, however, Co-Founder Camille Rivera was still able to make use of her time by joining the Coalition Wild Program. The Coalition Wild is a 6-month intensive leadership and capacity building program to train emerging young leaders with the set of skills to carry out their proposed projects. As to Camille Rivera, she created a bilingual ocean storybook, not only in Filipino and English, but other languages in the Philippines as well. At the moment, the book has already two other Filipino languages (Chavacano and Visayan), and three international languages (Danish, Icelandic and Mexican).
We are happy to be also featured by the World Economic Forum as one of the best projects of Coalition Wild Program. You may find the video here.
This is the first book of its kind, that is about ocean and that caters to the local languages in the Philippines. Based on Rivera's experience working in Negros Oriental, one of the islands in the country, she noticed the language has an impact in how coastal communities understand their surroundings. For example, the local name of "coral" in that island is called "bato" which is roughly translated to "stone or rock" in English. Rivera thought that perhaps that is the reason why some coastal communities she observed step on the corals as if they were rocks. This is her motivation to start the book alongside her colleague and a close friend, Aoibheann Gillespie-Mules, a dive instructor and a coral specialist. Mules also has underwater photos for sale that supports local NGOs in the Philippines which you can find here.
Ocean adventures with Cory is in its first volume, and the second one will be launched this January 2022 and will teach younger generation how corals get affected by climate change and what we can do about it!
Snippets of the first book below: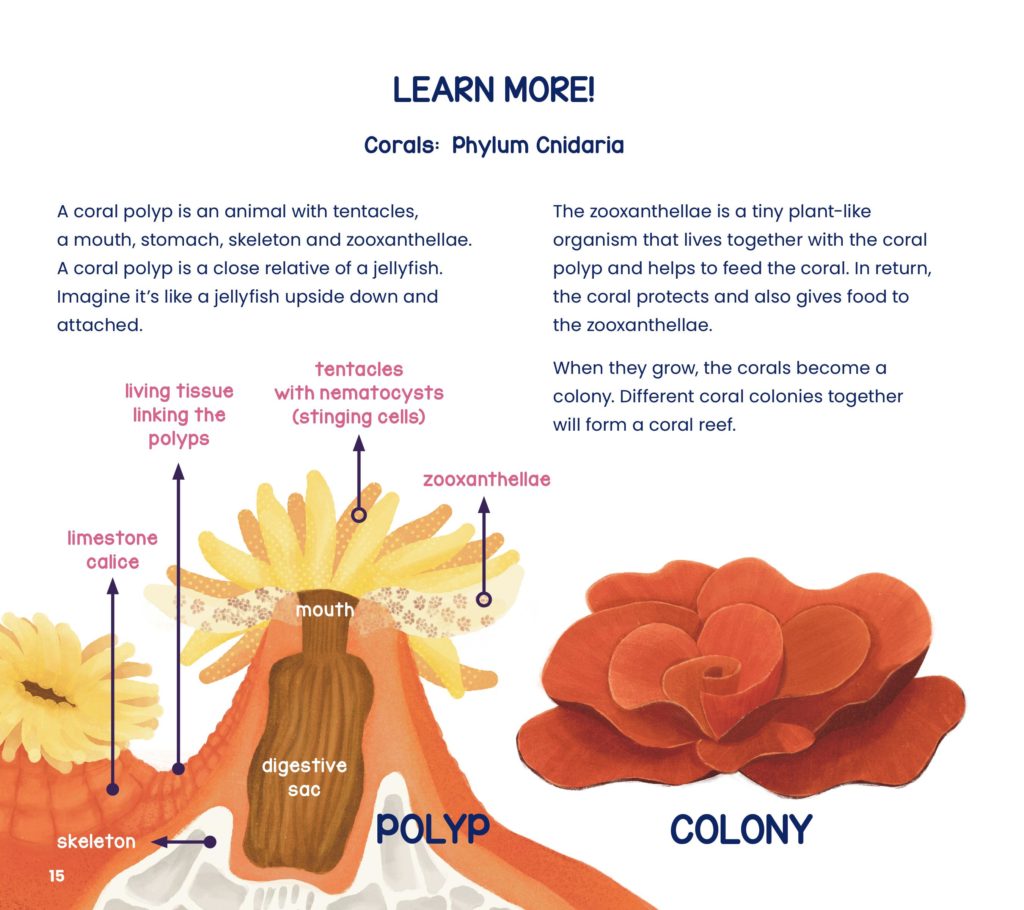 If you would like to support us to print this book and share one to our partner coastal kids, head on to our donation page.